If you've bought tickets through Ticketmaster Netherlands, but can no longer attend the event, you can sell your tickets to another fan. You can only sell tickets that appear in your Ticketmaster account, so we can verify the validity of the tickets.
Please follow the following steps to sell your tickets:
1. Open the order in your account and click "Sell Tickets"
Please note: do you see "resale unavailable"? Then it's not possible to list your ticket(s) for resale. This can have several reasons. See here for more information.
2. Select the ticket(s) you want to sell and set the price per ticket. At the bottom it will show the maximum price you can list these tickets for.
3. Your tickets are now listed and can be purchased by other fans.
4. You will be redirected to Adyen to fill out your identity and bank details. Please fill out all requested data. If you do not do this, we can't process your pay out.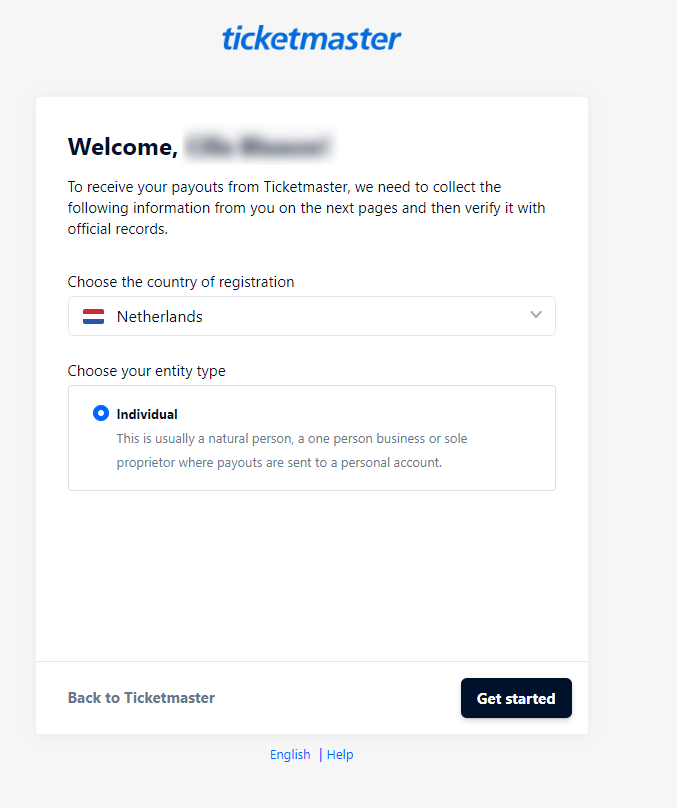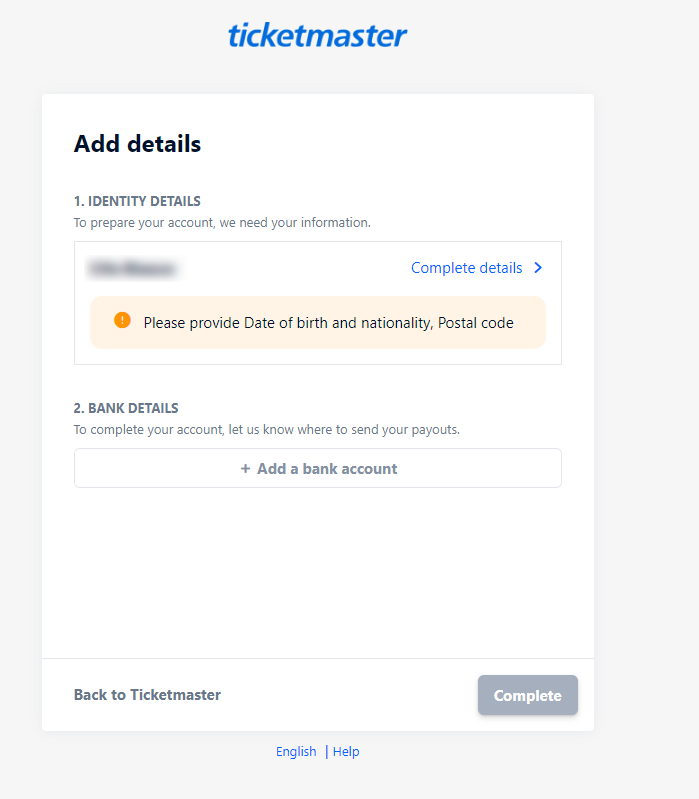 For entering your banking details, you can choose to verify with a provider (banking app) or manually enter your details.
Please note: we can only process payouts to the countries listed in the dropdown menu. If your country is not listed, it's not possible to resell your ticket as we can't process a payout. Please contact us in this case.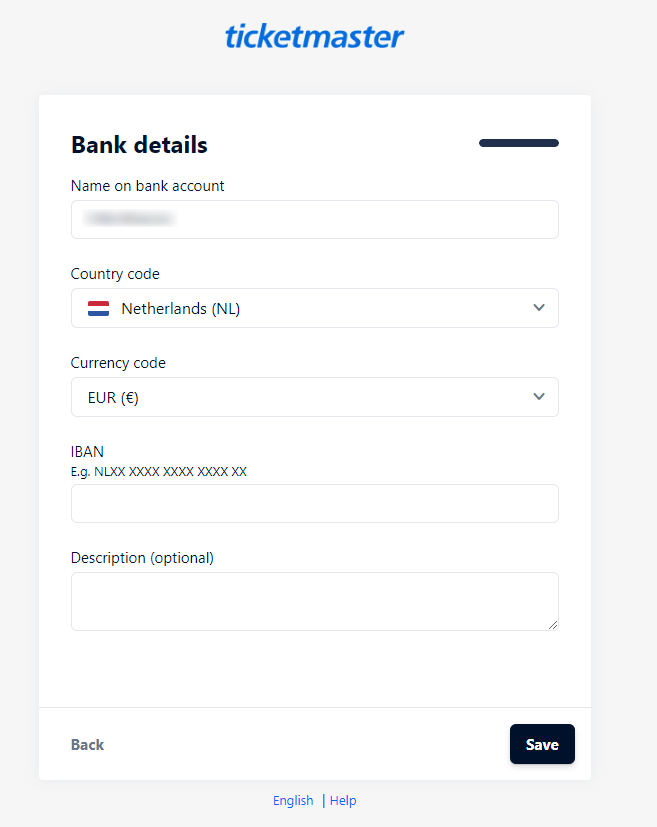 5. You will receive a confirmation that your ticket is listed for resale.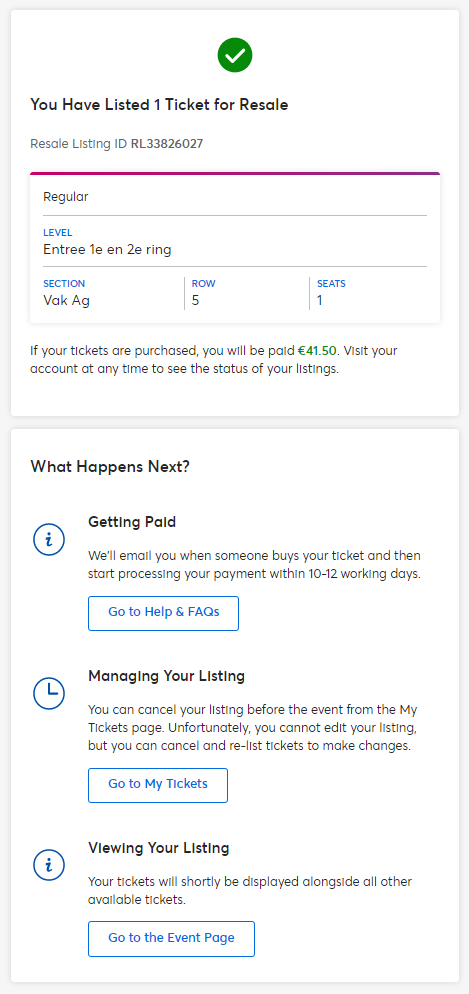 Your tickets are now listed and can be purchased by other fans.
If your ticket has been sold, you will receive an email. The payout will follow within 10-12 business days.
Please note: Listing your tickets for resale is not a guarantee that your tickets will be sold. If your tickets have not been sold when resale closes (usually 8 hours before the event, the promoter of the event can decide to close resale earlier) you will receive your tickets back on your account.